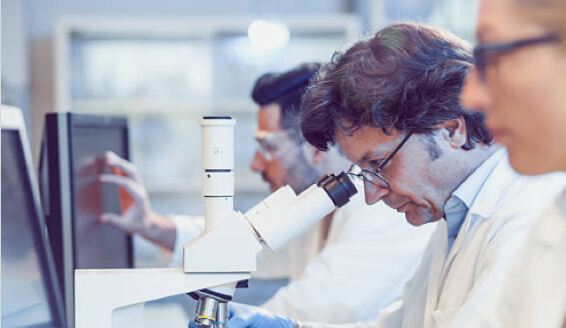 One of the world's leading experts on cellular therapies for traumatic brain injury (TBI), Dr. Cox directs the Pediatric Surgical Translational Laboratories and Pediatric Program in Regenerative Medicine at the University of Texas Medical School at Houston, as well as the Pediatric Trauma Program at the University of Texas-Houston/Children's Memorial Hermann Hospital in the Texas Medical Center. He is the author of over 120 scientific publications and 20 book chapters and has served on scientific study sections/review groups for the NIH, American Heart Association, Veterans Affairs MERIT Awards, Department of Defense and Congressionally Directed Medical Research Programs. I recently sat down with Dr. Cox to discuss his ongoing, landmark clinical trial examining the potential of adult stem cells to treat children with severe traumatic brain injuries.

What is the incidence of traumatic brain injury in children?

TBI is the leading cause of disability and death in children and adolescents in the U.S., with the age groups at highest risk being 0-4 and 15-19 years old. Every year, 564,000 children in the U.S. are seen in hospital emergency departments for TBI and released, while another 62,000 require hospitalization as a result of brain injuries. (Source: Brain Injury Association of America)

What is the traditional course of therapy for children with such severe injuries?

In broad terms, the standard of care in the treatment of severe traumatic brain injury hasn't fundamentally changed over the past 30-40 years. For injuries of this type, most neurosurgeons focus on blood clots and trying to control the inflammation that causes swelling. Ostensibly, they're trying to mitigate against "secondary brain injuries," the cascade of events that occurs after the primary injury. This is critical to control as the brain is encased in a rigid, bony compartment and thus blood flow to the brain can become compromised causing irreversible brain damage beyond the initial event.

How are you approaching the treatment of children with severe brain injury?

We have an ongoing Phase 2b clinical trial sponsored by the National Institutes of Health (the National Institute of Neurological Diseases and Stroke) that uses the child's own bone marrow derived mononuclear cells, which are infused intravenously within 48 hours after a severe traumatic brain injury. Normally, after a severe TBI, a child will lose about 10 percent of the white matter in their brain. So, utilizing specialized MRI scans, we're measuring the preservation of specific structures in the brain, early after the injury and again at six months. This is a double blinded, randomized study that will ultimately include 50 patients, some of who will get a placebo instead of their own cells. After 20 patients have been enrolled, the DSMB will evaluate the progress and safety of the study — we are on patient number 13.

How severe are the conditions of the children?

Children enrolled to date in the study range between the ages of 5 and 17. Their brain injuries are very severe, some of the worst any family could ever have to face. These aren't concussions, which are mild brain injuries. These children come to us in a coma. They are the victims of car accidents and falls and sporting accidents (bikes, etc.). Given the nature of these injuries and the great stress they place upon loved ones, we become very close with these families over time.

What do you think is the mechanism of action at work here?

Many people assume we're drilling a hole in the brain and administering the cells directly. But the cells are actually given intravenously to the children. In pre-clinical and animal studies, we showed that the cells can modify the body's immune response to the injury itself and stimulate an anti-inflammatory reaction, even in the brain.

It's truly a fascinating treatment and one that reflects how connected our brains are to the rest of the human body — how we're a complete, integrated system. Once these cells are taken from the child's body and administered to them, they sequester in the spleen, where they produce a host of molecules/cells/growth factors in distant organs, which then go on to influence the injured brain, especially in regard to inflammation. Overall, the decreased inflammation translates to preservation of brain tissue — and that's what we are measuring with MRI in the trials.

What is your hope for the outcome of this trial?

We hope to see similar results in the Phase 2 study to those in Phase 1, wherein a safety trial indicated structural brain preservation. In that study (published in the journal, Neurosurgery in 2011), we noted that there was no decrease in the brain volumes of children with severe brain injuries, treated with their own bone marrow derived cells. Normally, there is a loss of about 10 pecent of this tissue over 6-12 months post injury. That stabilization post treatment led us to design the second trial around the idea of preserving brain tissue rather than a global functional outcome.

You're also doing clinical trials with adults that have suffered a severe TBI. Do you see any difference in the cellular effect between working with children and adults? Do the children's brain tissue regenerate more quickly, for example?

That's a good question and we don't know the answer to these questions quite yet. We do know that younger bone marrow cells tend to have a greater effect and there is some data to suggest that bone marrow cells derived from females have more potent anti-inflammatory effects.

How did you get interested in the possibility of using adult stem cells to treat traumatic brain injuries?

I became interested in TBI because I direct the Pediatric Trauma Program at UTHealth and Children's Memorial Hermann Hospital in Houston, Texas. Trauma is the leading cause of death for children. If you have a healthy, term infant, the most likely cause of death as a child is due to injury — not infection, cancer, heart disease, etc. We are an extremely busy Level 1 Trauma Center, and the most frustrating injury with the most devastating consequences is TBI. Over 90 percent of the deaths are due to head injury. So, to impact the primary killer of children requires a new approach. In 2001-2002 time-frame, we were following the pre-clinical studies going on in the area of cell therapy and now 12-13 years later, we are on the cusp of changing the way we approach this problem.